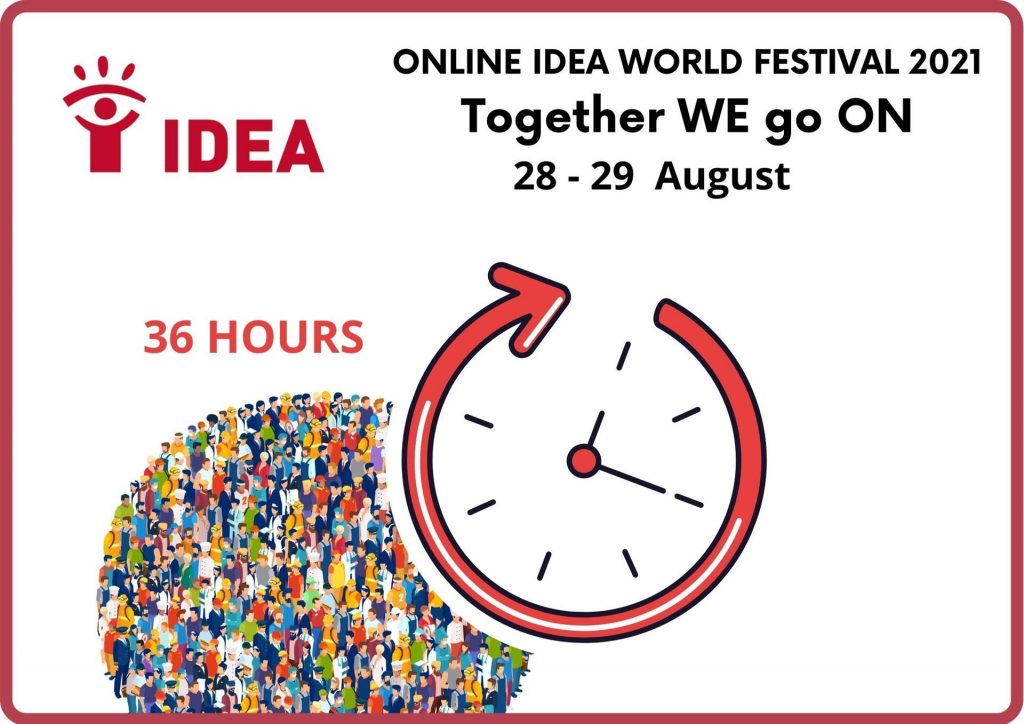 TOGETHER WE GO ON Festival: A 36 Hour Non-Stop Online Theatre Adventure was successfully held on the 28th and 29th of August! And what a ride it has been! Theatre artists and educators from all over the world showcased their work – performances, workshops, webinars, documentaries, theatre-related artworks, etc. – during this time-zone friendly and curation-free festival.

International Drama Theatre Education Association/ IDEA
29. avgusta 2021. predstavnici Kulturociklina (Sandra Maksimović, umetnički voditelj i vršnjački edukatori Jelena Vučković i Martin Tomić) imali su priliku da prezentuju rad inicijative učešćem na svetskom festivalu "Together We Go On" u organizaciji IDEA International Drama Theatre Education Association. Grupu Kulturociklina najavila je predsednica Asocijacije Sanja Krsmanović Tasić (CEDEUM, Hleb teatar), nakon čega je usledila prezentacija rada Grupe, razgovor sa vršnjačkim edukatorima i prikazan projekat "Kulturociklin 2m" kao reprezentativan projekat koji se bavio temom očuvanja mentalnog i emocionalnog zdravlja dece u trenucima krize izazvane pandemijom.
Za našu grupu, nakon UNESCO Educational Week-a, ovo je bila još jedna neizmerna čast i prilika da svoj rad podelimo sa dramskim edukatorima širom sveta. Konferencija je prenošena uživo i snimci su dostupni na linkovima.